COMPLETE TEXTING SOLUTION FOR ANY BUSINESS
Save Time & Money While Improving Customer Communication
Got 60 seconds? Learn more about us with this short video.
*as featured on Fox Business News*
COMPLETE TEXTING
SOLUTION FOR
ANY BUSINESS
Save Time & Money While Improving Customer Communication
Textmaxx Pro: An Official NIADA Member Benefit Partner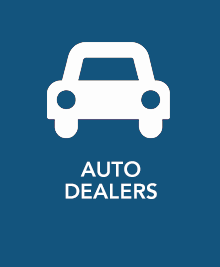 Schedule and set service reminders for clients
Use keyword to short code campaigns, and add it to all of your current marketing, i.e. Text "CARS" to 95000 to receive our no down-payment offer!
One-on-one conversations to ease your sales process
Broadcast specials to your current customer base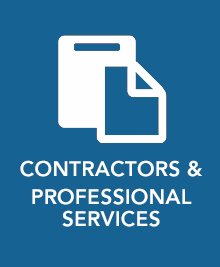 Book appointments and appointment reminders
Schedule automated payments
Announce Technician arrivals
Send automated replies
Broadcast customer specials and discounts
Develop Loyalty programs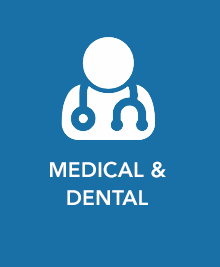 Book appointments and appointment reminders
Manage COVID social distancing by letting patients know it's time to come in
One on one support and service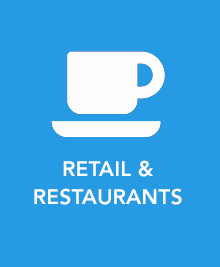 Use of a short code to key word to create new customers to opt-in and receive special offers. Examples: Text "DISCOUNT" to 95000 and opt-in to receive a 20% discount for Mother's Day
Book appointments and reservation reminders
Maintain brand consistency across multiple locations with access to multiple users
Grow your loyalty programs to maximize membership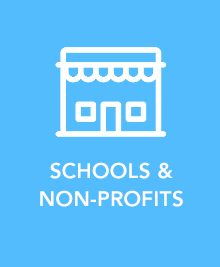 Broadcast bulk text messages to students/parents on safety policies
Broadcast bulk text messages to faculty as internal communication
Two-way texting for one-on-one communication
Notifications on virtual Town Halls and events
Effective communication with internal staff in real time
Emergency notifications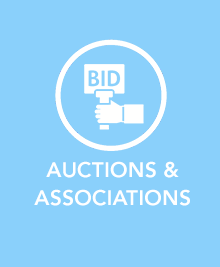 Confirm participation and promote virtual auctions/Webinar sign ups
Promote events dates and times
Effective communication with internal staff in real time
Emergency notifications
Customer/Resident Surveys
One on one support and service
Why should Businesses Text?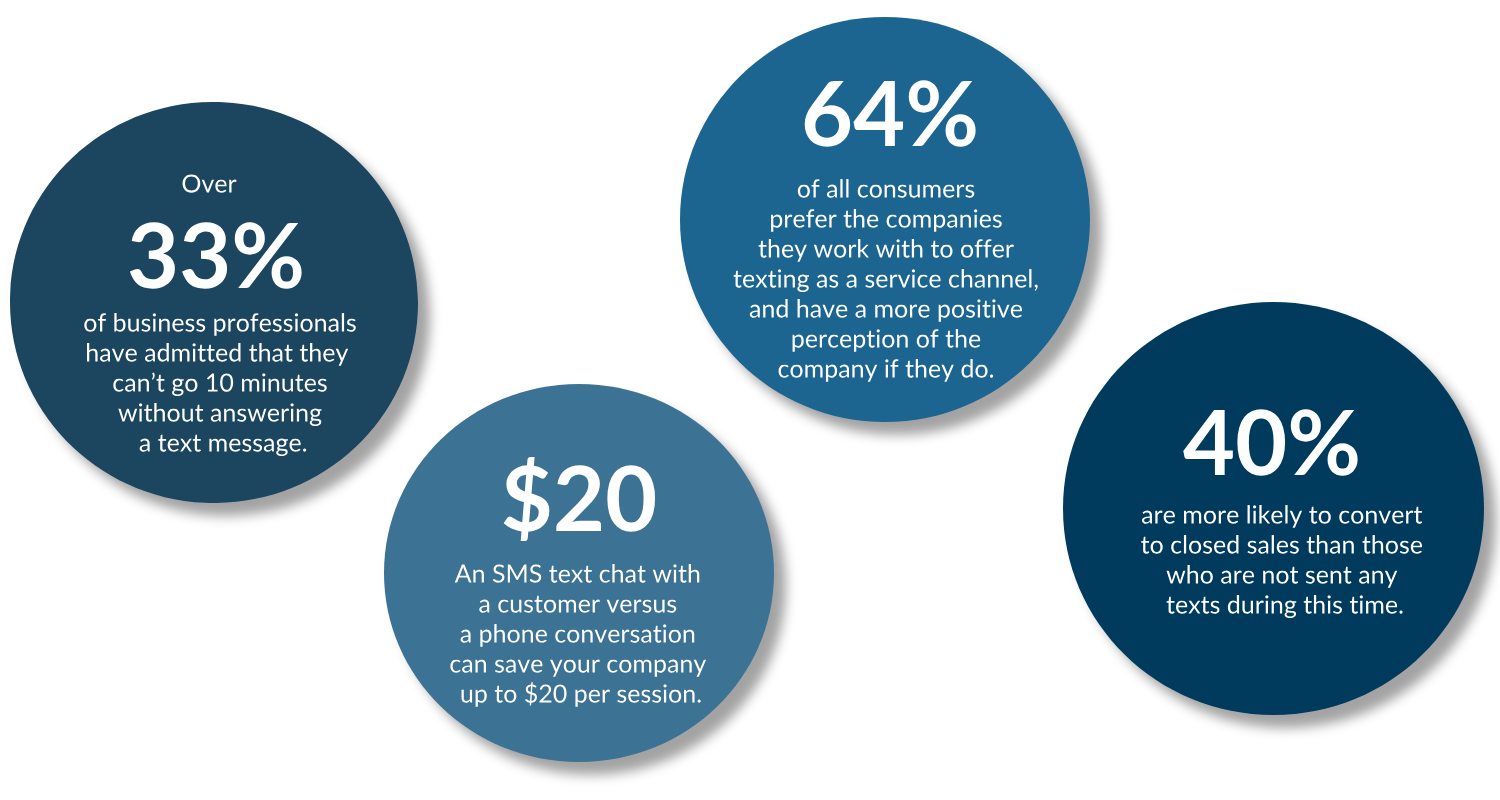 Be More Efficient & Effective in Your Customer Communication
Connect, Communicate, Cultivate Your Clients Today!
Be More Efficient & Effective in Your Customer Communication
Connect, Communicate, Cultivate Your Clients Today!
Don't Get Left
Behind
Don't let your competition run laps around you, your business, and your profits.
Upgrade Your Business Communication
Texting is the new way to communicate. Stay ahead of the curve.
Stop Wasting Time & Money
Don't pay your employees to chase your clients using antiquated technologies.
Automated System &
Solution
Texting is easy, instant, and reaches your customer in the way they want.
Taking Business Communication to the Next Level

Mass Marketing
reach all customers & prospects instantly

Improves Customer Service
streamlines your communication


Coupons & Promos
text your customers "deals" drive sales today

Export Data With One Click
manage & measure effectiveness

SMS Archived For 10 Years
with conversations archived
10 years for your protection

Mobile App
communicate anywhere anytime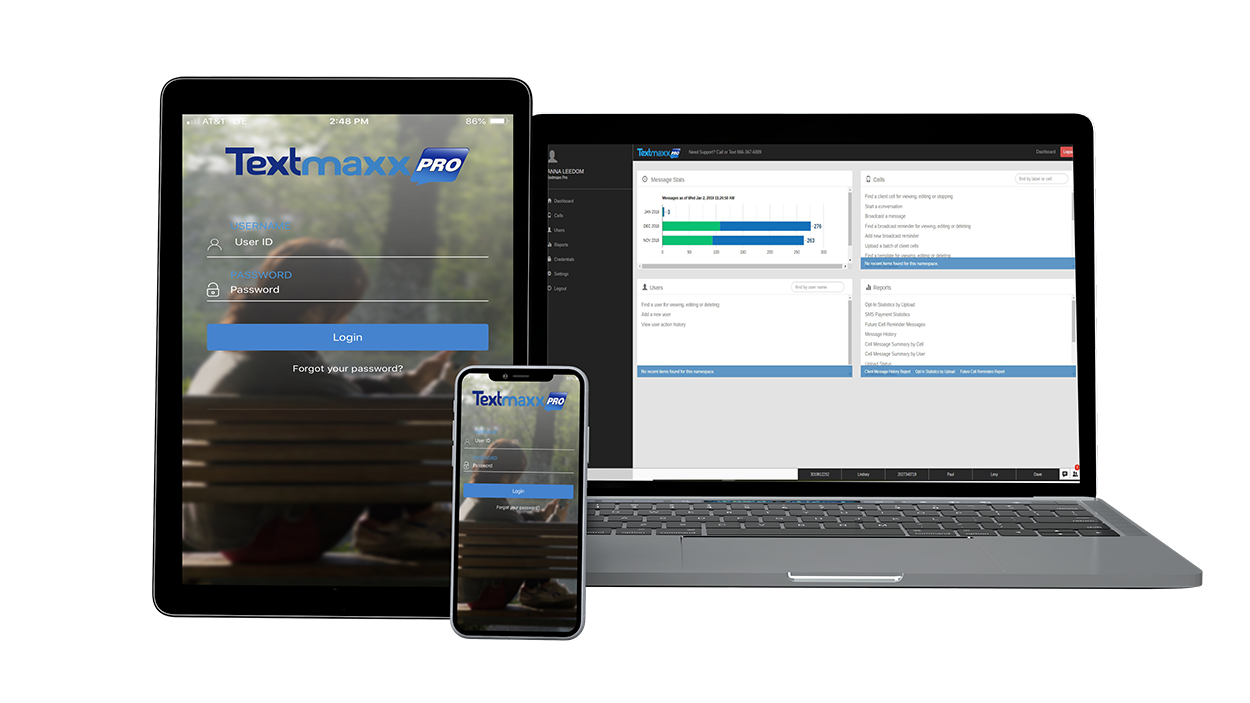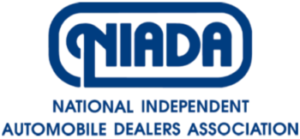 The Textmaxx Pro platform is a highly effective tool in communicating directly with our members about time sensitive issues and updates. The read and response rates are impressive. Texting has become one of the most effective ways we reach our audience.
Steve Jordan
Textmaxx Pro has been great for us. We have always had trouble getting customers to respond when we have contacted them. Now with Textmaxx Pro they respond right away. I highly recommend Textmaxx Pro to any business that needs to communicate with their clients.
Mike Reed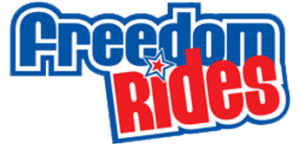 We were having difficulties reaching our customers over the phone. Since we started using Textmaxx Pro, we have seen a substantial increase in our customer responses. I would recommend Textmaxx Pro to anyone as this is a great tool in contacting your customers.
Pam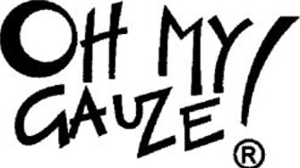 Our clothing line is specifically designed and manufactured for women that want fashion and breathable clothes that are nearly maintenance free. We have a thriving retail location in Sarasota FL. and also partner with wholesalers across the country. In our first few weeks using Textmaxx Pro, we saw a significant increase in customer engagement by using texting to send out discount incentives and drive incremental store sales. In addition, using their short code tool we were able to generate a tremendous lift with new customer acquisition.
Brad Kosnick
TAKE YOUR BUSINESS COMMUNICATION
TO THE NEXT LEVEL!