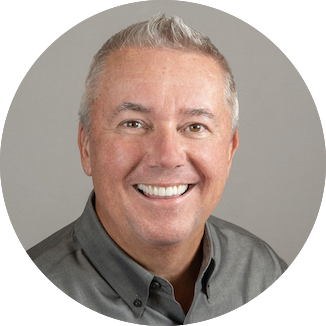 Chris Leedom
Founder and CEO
Christopher Leedom (Chris) is the founder and CEO of Textmaxx Pro, part of the Leedom Group headquartered in Sarasota, FL. The Leedom Group is well known for developing companies offering world-class products and services over the past three decades. Most recently, the Leedom Group has pioneered TextMaxx Pro, a robust communication offering to the text message marketing platform. Since 2000, the Leedom Group has generated over $400M in operating revenues and executed six successful asset sales of companies that were started, developed and ultimately sold. Chris is proud that these companies still maintain a footprint and retain employees in the Sarasota area.
Professionally, Chris has worked as a consultant and strategic advisor for over 5,000 business owners and clients across the country since 1995. He has routinely invested in companies at the cutting edge of technology, such as TextMaxx Pro, the text marketing solution for businesses. He has been published in numerous trade journals and is regularly featured as a key speaker at state and national conventions. He is well respected for his business acumen and special situation analysis.
Chris has been described as a "serial entrepreneur" and was a finalist for SRQ Magazine's "Localprenuer of the Year" in 2018. Chris also won "Best New Tech Product" for Textmaxx Pro in a "shark tank" type competition at a digital conference in 2018.
When not building and developing companies, he enjoys spending time with his family at the beach, on the water or on the golf course.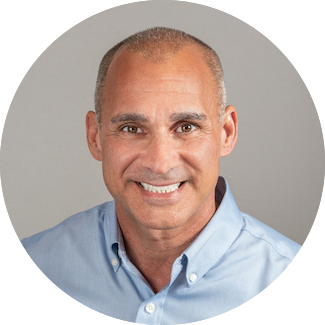 Craig Campise
Chief Revenue Officer
Craig is originally from Connecticut and began his career in Television sales with Tribune Broadcasting in Hartford. His passion for customer service and meeting client goals made him a perfect fit for TextMaxx Pro. Craig moved to Atlanta in 2003 to work for Cox Media Groups flagship station WSB-TV as sales leader working with the local team and managing national business with New York ad agencies. Craig was promoted to General Sales Manager with Cox Media Group in Orlando to lead the markets #1 affiliate sales team on linear and digital sales. In 2016 Craig was recruited by NBC Universal as Vice President of Sales for the Miami owned and operated station. Craig moved to Sarasota full time in December of 2019 as Chief Revenue Officer with Textmaxx Pro. Craig brings 20+ years experience in enterprise sales, leadership, sales strategy, digital marketing and multi-channel marketing. He is passionate about servicing customers and meeting client goals. Craig is married to his wife, Rachel, and has two step children—Cole at the University of Florida and Jack, and the University of Central Florida. He is also the proud parent of this third child, a rescue dog named Louie.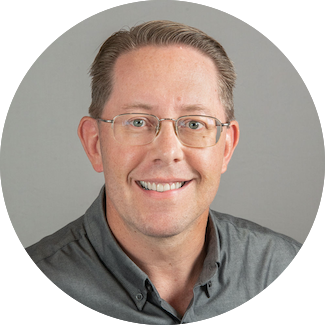 Dave Leedom
Director of Sales & Technology
Dave has been with Textmaxx Pro since its inception as a start-up in 2016. He has led key sales initiatives while growing revenue and integration partnerships with industry software providers and business partners. Dave has extensive product knowledge and is always looking for innovative ways to leverage technology to create a better user experience for the client. Prior to Textmaxx Pro, Dave was the Sales & Operations Director for Leedom & Associates. At Leedom & Associates, Dave was responsible for day-to-day operations, meeting planning and contracting, and membership/consulting revenue. Before relocating to Florida, Dave worked 12+ years in Operations Management for a large national logistics company. Dave and his wife, Elba, have 3 grown children and are recent first-time grandparents of a beautiful baby girl, Charlotte. They live near Tampa Bay and enjoy cheering on Tampa Bay sports teams with family and friends!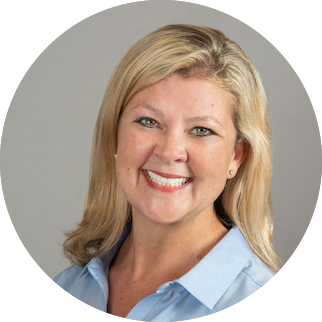 Meredith Gunn
Customer Solutions Executive
Meredith graduated with a Bachelors of Science and a Masters Degree in Education from the University of Tennessee, Knoxville.
She joined Textmaxx Pro, the SMS text marketing business, in 2020 as the Business Development Specialist. Meredith is a veteran sales person with an extensive background in sales, customer service, and product knowledge, having spent 15 years of her career in sales and business development, with 12 years of that specifically in new construction and real estate.
She enjoys developing a complete customized texting solution for our clients to improve their customer communication, improve their customer's experience, grow customer spending, and increase their bottom line. Meredith and her husband –Jeff- love spending time on the beach, boating, and traveling!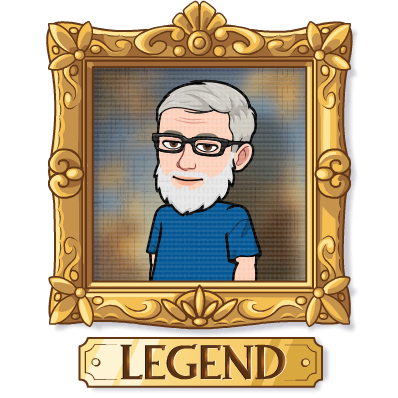 Randy Bence
Client Support Manager
Randy has been with the Leedom Group for more than 10 years, with extensive experience in payment processing, and has been with Textmaxx Pro, the text promotions platform, exclusively since that time. Randy comes from a background of more than 30 years being in the consumer finance and collections industry, and 19 years in the payment processing industry. Since joining the Leedom Group family, he has been the Client Support Manager for both the payment processing and now texting sides of the business, and continues serving every Textmaxx Pro customer with the goal of delivering superior service. In his free time, he enjoys cheering on his Texas Longhorns! And wants everyone to remember that every day is Super Fantastic!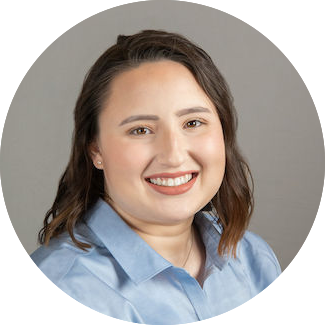 Anna Leedom
Business and Marketing Specialist
Anna studied English at State University of New York – Plattsburgh and graduated with her Bachelors of Arts in 2016. A year later, she joined the Textmaxx Pro family as Office Manager. Anna, often referred to as the "Utility Player" went on to gain extensive knowledge in all areas of Textmaxx Pro and in the spring of 2020 was promoted to Business and Marketing Specialist. Working on everything from customer support to creating and managing marketing campaigns, she's a bit of a Jack-of-all-Trades!
Anna and her husband, Nicholas, are recent first-time parents to their beautiful little girl, Charlotte. They are very much enjoying their little one!