Maintain Your Professional Standard with Easy Connect
Do you understand your customers' text messages? NVM, OFC U know! But ?4U, doesn't text messaging itself make you nuts?
Between text abbreviations, wrong autocorrects, and the time it takes to create all those text shortcuts in your phone, you could have just sent email.
Now you can!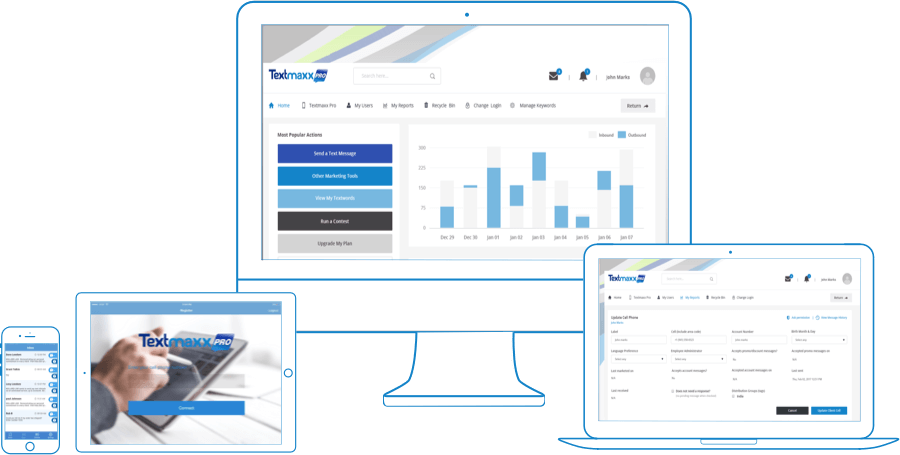 Through Textmaxx Pro's exclusive Easy Connect feature you can receive your customers' text messages direct to your inbox as emails, respond to them with an email, and it will be delivered back to them as a text message. All messages sent via email are documented in Textmaxx Pro's mobile app and web portal for easy reference and saved for up to 10 years.
And all your customer information is safely stored and can be reassigned to new team members as your business grows.
With Easy Connect you can skip the stress of thumb typos and the constant need to think of clever abbreviations. Your communications will always be professional, accurate and easily spell checked.
2G2BT right? This dynamic feature allows you to communicate with your customers from wherever you are, in the way you work best, via email. The transformation is seamless and your customers won't know the difference. You email and they receive a text! They send you a text and you receive an email!
Never have an unopened email again, send it as a text and see the responses come pouring in. To learn more about Textmaxx Pro and our Easy Connect feature text "Pro" to 95000 now.